CLASS CLOSURES!
July 27 th, 2019
Belt testing ceremony

Belt testing
If your child is up for belt testing the schedule for July is below:
If you're not sure if you child is up for testing come into our office or call us at 907-562-5662.
Physical Test
Anchorage Dojo
7/27/2019 – Sat.
9:15 AM – Star Belt Testing
10:15 AM – Yellow – Black Belt Testing
Wasilla Dojo
7/25/2019 – Thurs.
5:00 PM
Oral/Written Test
Anchorage & Wasilla Dojos
7/23/2019 – Tues.
4:00 PM
Eagle River Dojo
7/18/2019 – Thurs.
4:00 PM
Remember sparring gear students—Purple and higher—must bring their assisting books to testing.
REGISTRATION DEADLINE IS JULY 15th!
If your child has been with us for 4 months without testing, or 4 months since their last test, and has been attending 2-3 classes per week, but you don't see their name on the list, please contact us and let us know.
Registration late fee $25.00
NO CLASSES ON TESTING DAYS
August belt testing schedule will be posted in August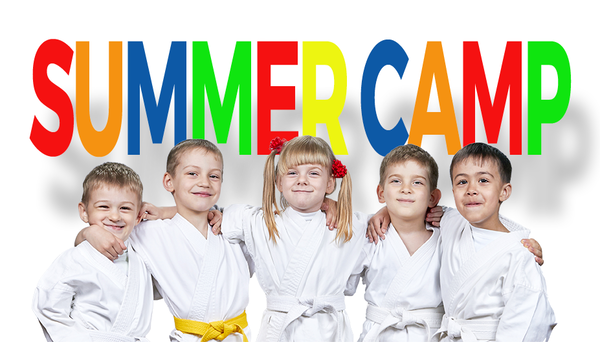 Have some fun and join us for our 2019 Summer Camps
501 W. International Airport Road
Phone: 907-562-5662 Email: okamotoskarate@gmail.com
Summer Camps:
Week #2: 07/15/19 - 07/19/19 Week #3: 08/05/19 - 08/09/19
Monday - Friday 9AM to 4PM
The day camps will cover a variety of martial arts material and will include games, races and other fun activities. All levels of ability are welcome, beginner to advanced. Full and half day campers are asked to bring a snack and a drink every day. Full day campers should also bring lunch on all days except for Pizza Friday!Campers are encouraged to wear sneakers as we may go to a nearby park if the weather permits.
Space is limited! Register Today!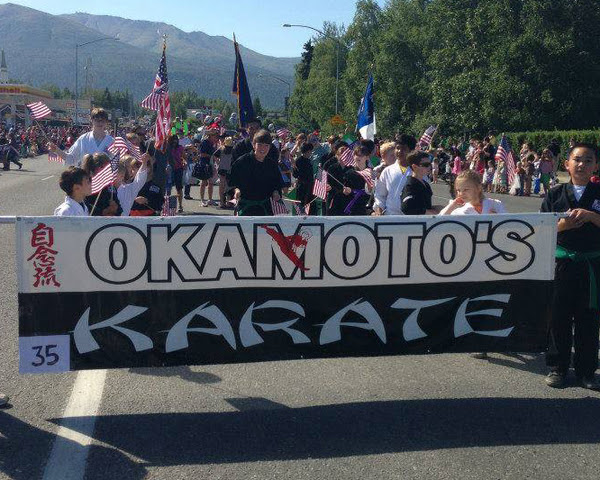 July 4th and Bear bear where a huge success!
Thank you to everyone who joined us at both July 4th and Bear Paw. We had a great turn out and appreciate all of the support of our students, friends, and family alike!
We look forward to having another great year with you all in 2020!
Okamoto's Karate on Social Media
Have you found Okamoto's on Instagram? @okamotoskarate. We love seeing photos and video of all of our excellent students, so keep tagging @okamotoskarate #okamotoskarate on Instagram!
Also, please join our Facebook group if you haven't and connect with the Okamoto's Karate community online. Find us at Facebook.com/Alaska.karate
Oose!